About Us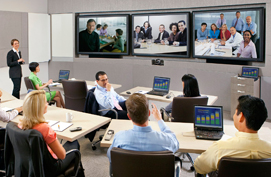 "Everything videoconferencing" - that's our company slogan, it's what we do and we are driven by it!
Established in 2003 we have been at the forefront of video conferencing in South Africa, installing some the most complex networks.
We specialise in unified collaboration solutions with a strong focus on deploying company wide systems. As a certified Polycom engineer, Hikmet Effendi is passionate about quality in every detail. As a Polycom Gold Solution advisor you are guaranteed access to the best video conferencing and related technologies in South Africa.
Meet The Team
The PVCS team embraces the strengths of diversity in knowledge, experience and skills which continues to serve the business and our clients well.
Hikmet Effendi - Managing Member, Owner, Polycom Certified Engineer
Fungai Hungwe - Technical Supervisor
Farai Kawadza - Technician
Consultant
Reza Effendi - Video Meetings, Rooms, Events and Webinars (Live Streaming)
We also have an extended team of service providers and affilates that we collaborate with. These valued relationships have been a consistent source of support with world class services and the highest order of professionalism.